Professional Photography
From large scale commercial projects and mansions to petite d'terre apartments to luxury yachts.
Web-Galleries
Our Studio has an in-house server that enables us to host web-galleries and provide secure storage for digital content. Images of our clients' photo shoots are available to view online via a confidential link.
Image Vault
Our backup vault stores your project safely for years to come, safely and securely.
Professional Retouching of Images
Our in-house retouching staff assess each image, provides adjustments and removes un-sightly distractions from the photo.
For examples please click on the images below for a pre-retouch (example 1) and a post retouch (example 2). Example 1                                                                                           Example 2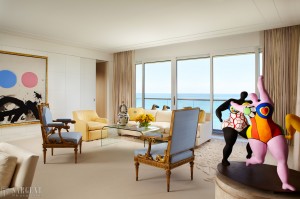 Personalized Books/Publications
We can create a beautiful personalized book of your home, yacht, or project. Our in-house graphic designer will work with you to create a pictorial memento.
Image Prep
Your website is your billboard to the world… make it beautiful. Having your imagery displayed properly on your website is crucial. We are happy to work with you to ensure your digital file is optimized for the best result.
Printing
We print high quality portfolio and art prints up to 60″ wide. Mounting and framing on request.